Newsroom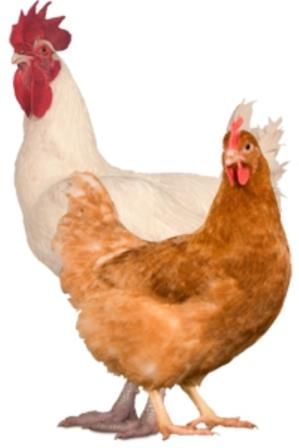 10/01/2014
2014-10 / Hubbard supports the "Chicken of Tomorrow" in the Netherlands
---
Hubbard, de Kip van Vandaag!!
Nederland - Hubbard levert al jaren vleeskuikenouderdieren voor de "standaard" vleeskuikens (Hubbard Flex of H1) en sinds 2006 voor het "Beter Leven"-concept met 1, 2 of 3 sterren. Vanaf het begin van de discussies over de "Kip van Morgen" stond Hubbard al in de startblokken om meteen aan de slag te kunnen met het Hubbard JA87 moederdier en de Hubbard M99 haan. Hét kant-en-klare antwoord voor deze nieuwe ontwikkeling in de Nederlandse markt.
Albert Heijn en Jumbo Supermarkten hebben inmiddels de stap naar een diervriendelijker basis-assortiment gemaakt en zijn de eerste praktijkervaringen in Nederland met de Hubbard JA87 moederdieren en de "Kip van Morgen"-vleeskuikens bekend. De resultaten voldoen volledig aan de verwachtingen. De Hubbard JA87 hen produceert veel gezonde kuikens die zeer robuust zijn. De pluimveehouders hebben op alle niveaus een prettige en gemakkelijke kip om mee te werken; het dierenwelzijn en gedrag is zeer goed, het antibioticagebruik vrijwel nihil en de voetzoollaesies-scores liggen dicht bij nul. De behaalde technische resultaten passen ook volledig binnen het geschetste plaatje van dit nieuwe concept.
Hubbard is al meer dan 45 jaar actief op de markt van langzamer groeiende kuikens en heeft zo veel ervaring in de fokkerij en vermarkting van deze "alternatieve rassen" opgebouwd. Hubbard Nederland is van 21 t/m 23 oktober als exposant tijdens de LIV Hardenberg aanwezig. Kom dus gerust naar onze stand (#513) om hier meer over te horen.
Voor meer informatie: