Hubbard Press Release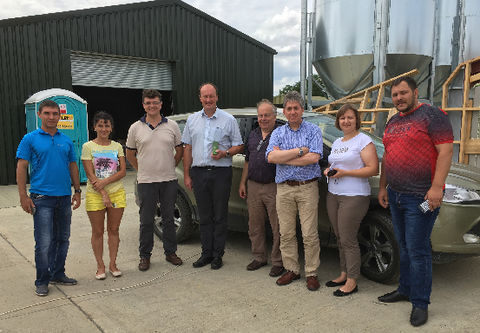 09/11/2016
2016-07
---
Russian delegation visits UK with Hubbard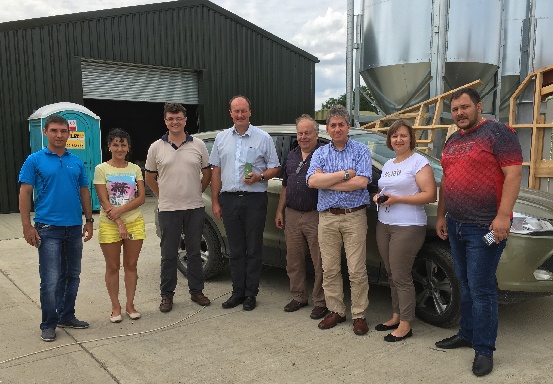 Hubbard's technical department, recognised as one of the best in the business, is firmly dedicated to helping its customers to obtain optimal benefit from the genetic potential of its products, thereby promoting the commercial development of its partners.
Hubbard and BALTISA, the exclusive Hubbard distributor in the Baltic and CIS countries, recently organised a delegation of Russian producers to meet with British operators, in order to observe how the latest existing technologies are used in the field at the crucial stage of starting broilers.
The trip began with a visit to broiler farms at one of the largest integrators in Great Britain. This operator has paid particular attention to starting conditions: the lighting programme and environmental conditions, the methods and quantity of feed distributed on paper, the presentation of the feed as well as the type and quality of the paper used.
Nicolas Neyra, Hubbard CIS & Baltic Countries Regional Manager, remarked that a starting feed presented in crumbs made from 3 mm pellets was one of the best alternatives for encouraging adequate early ingestion. Everyone was pleasantly surprised by the simplicity and effectiveness of the tools in use. Hubbard Senior Technician Patrick Nicholls, based in the UK, noted that the quantities of feed distributed on paper should not be less than 50 grams per chick, that loss of feed was minimal, and that they should not represent an obstacle for optimal early growth.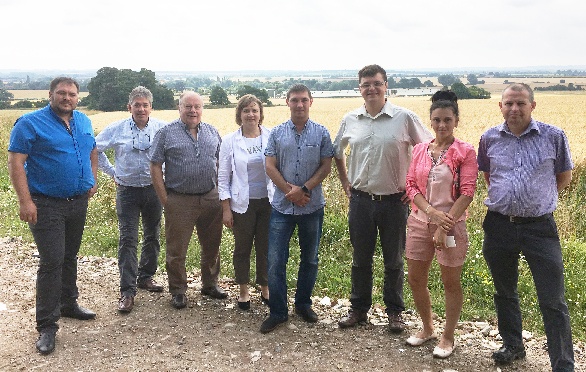 The trip continued with a tour of a brand new broiler farm, blending into the surrounding environment, heated by biogas, benefiting from the latest technologies for ventilation and lighting, and using whole wheat mixing on the farm. The visitors were particularly keen to learn about the transition from starting equipment to growth equipment, the adjustment of pans during these two periods, the quality of feed distributed, and the use of whole wheat during the different phases of broiler growth.
The delegation clearly found these visits extremely interesting. The producers spoke of their intention to quickly introduce these techniques into their farms in Russia in order to further improve the performance of their Hubbard F15 broilers, the leading product on the Russian market for many years already.
James Hunnable, Hubbard Business Development Manager for the UK, spoke of his great satisfaction with the discussions arising from this visit, and his delight at the keen interest shown and the number of questions asked. He ended the visit with a warm invitation to "Come back again soon!"
For more information, please contact: