Hubbard Press Release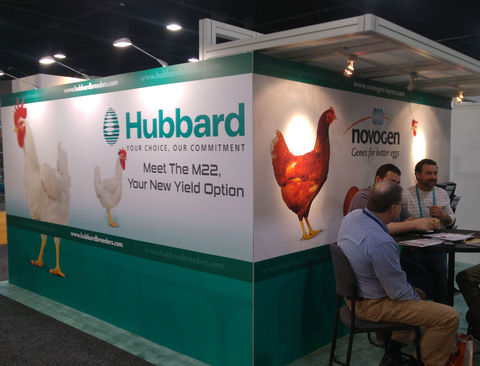 03/06/2017
2017-01
---
USA: Successful rendez-vous of Hubbard with the poultry world at IPPE 2017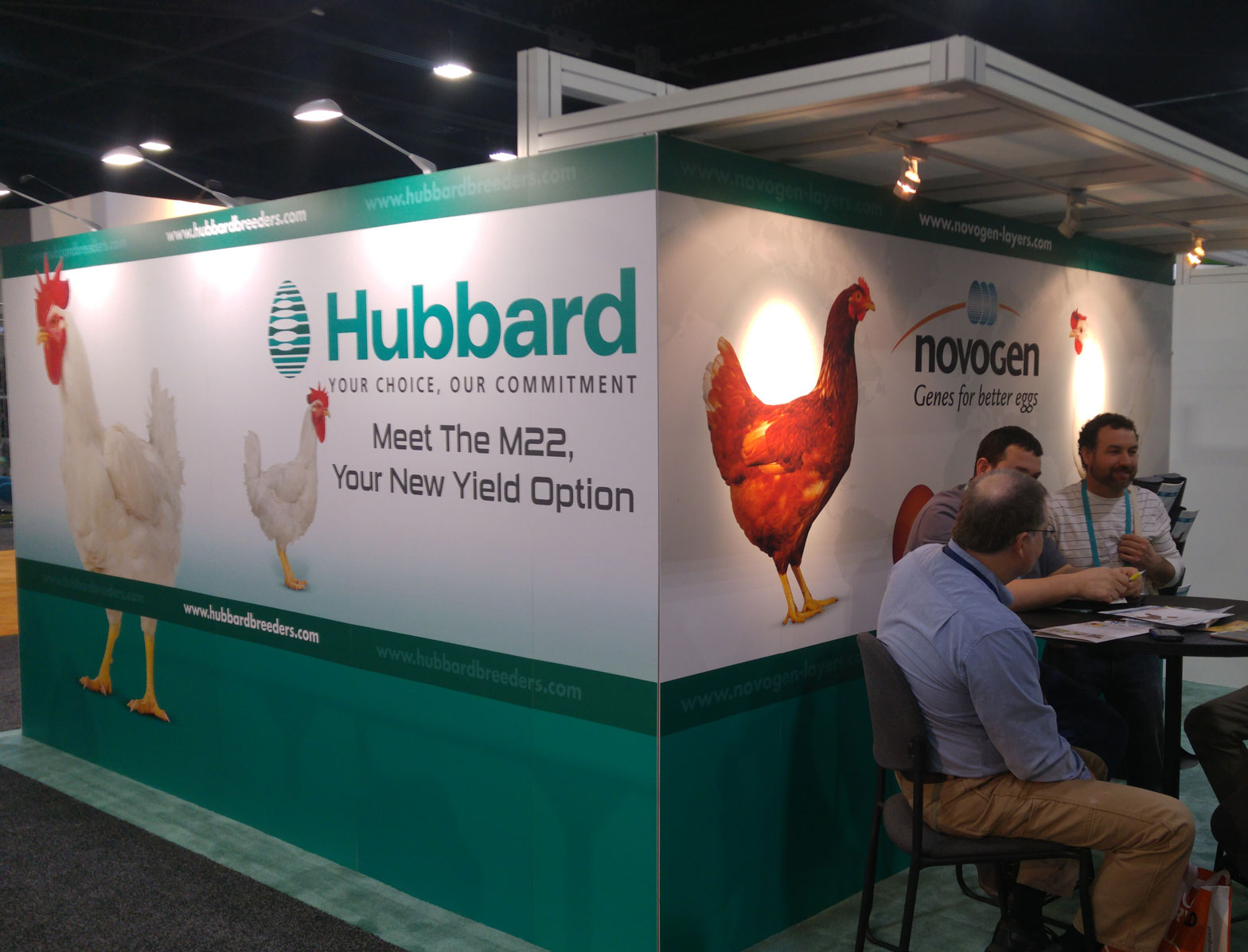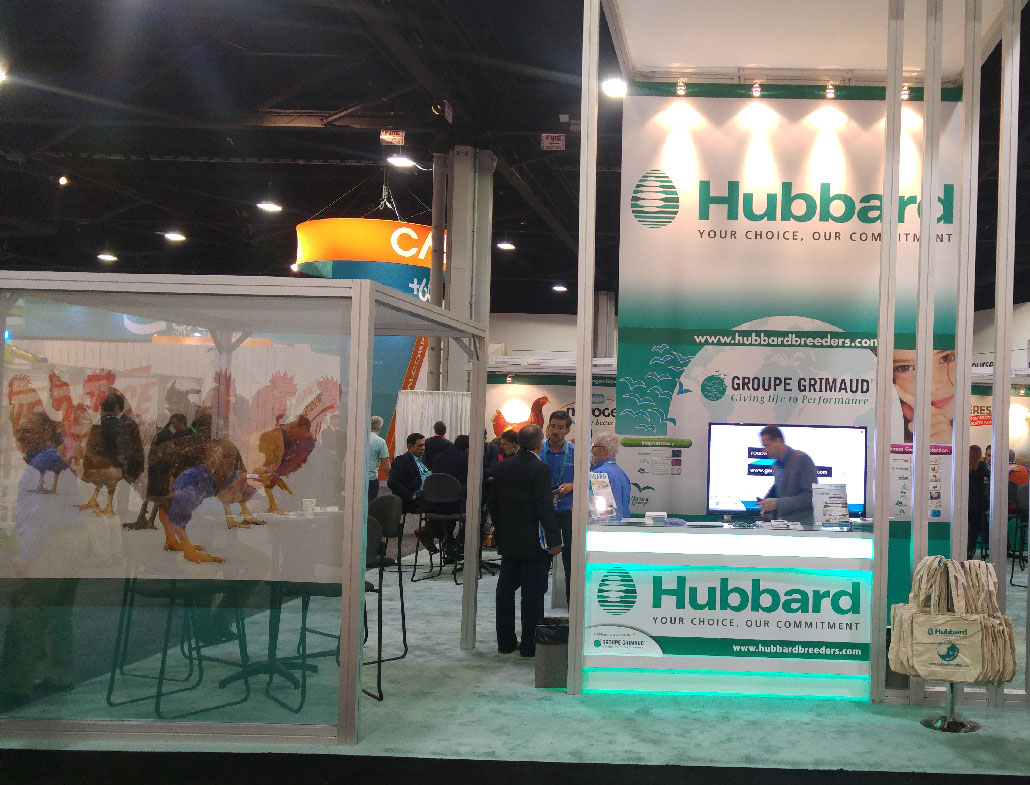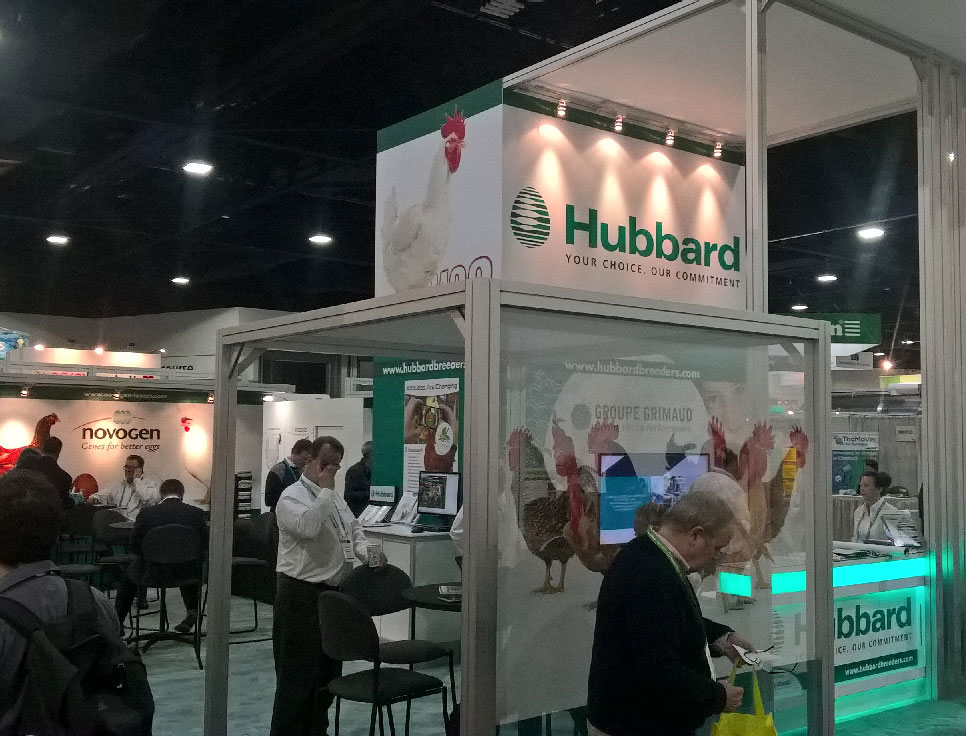 End of January Hubbard met with the poultry world during its annual rendezvous at the IPPE exhibition in Atlanta (USA). The 2017 edition gathered not less than 30,000 visitors and more than 1,300 exhibitors in the fields of meat, feed and poultry industries, electing the event as the largest of its kind on the Continent.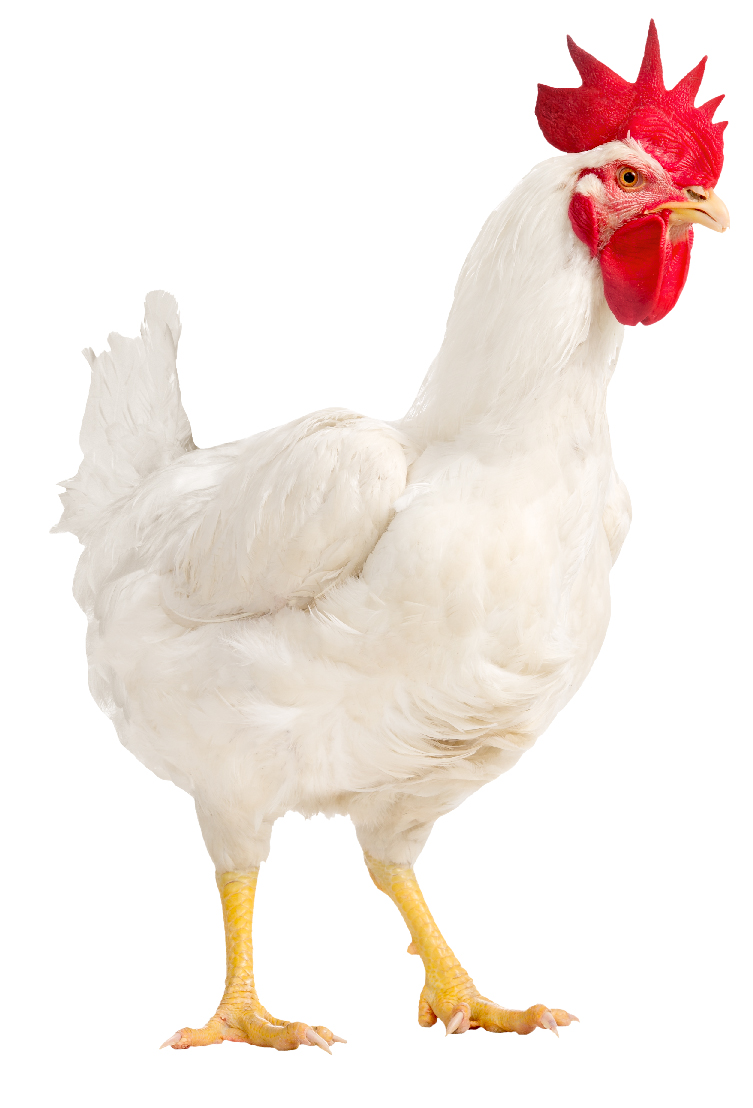 The IPPE attracted visitors from 140 countries. Hubbard was well represented with both Business Directors and Sales Representatives covering North America, South America, Europe, Middle East, Africa, Australia and Asia. The IPPE has been a very good opportunity to welcome numerous customers and partners, as well as being a time to rekindle old relationships and meet new leaders within our industry.
Launch of the Hubbard M22 male
Hubbard used the IPPE 2017 as the best opportunity to launch its new Yield Male: the 'Hubbard M22'. The M22 completes the Hubbard male range and highlights the advancements of Hubbard selection strengthened by new technologies application that enabled remarkable acceleration of results. With this new breeder male Hubbard aims to penetrate market segments that focus more on breast meat yield.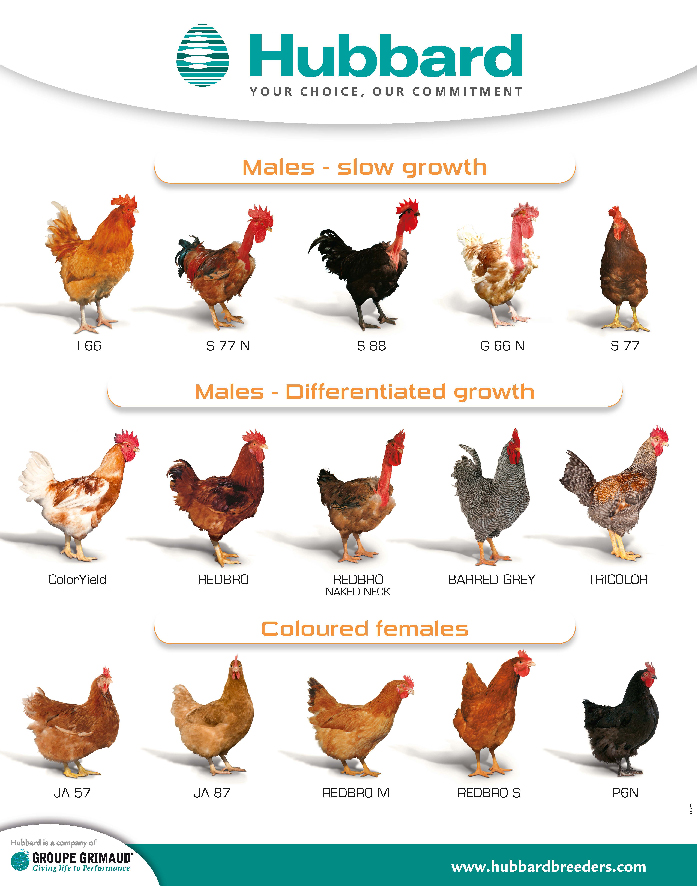 Hubbard Premium Product Range
Of particular interest was also Hubbard's large selection of Premium lines.
The Premium breed selector tool enabled customers to see how the different crosses changed the growth rate and feather colour.
The 'slow growth' or 'Premium' market in the United States is beginning to take shape with companies such as Aramark, Whole Foods, Compass and Panera Bread making commitments to change to these kind of products.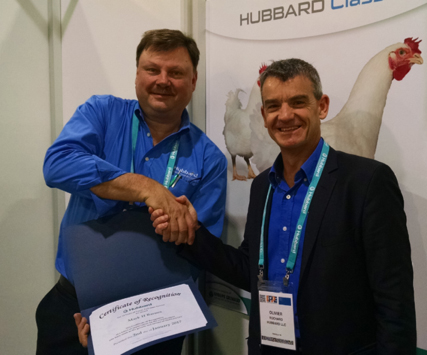 What's next: VIV ASIA
Hubbard will be pleased to share this information again with its partners, customers and visitors during the forthcoming poultry rendezvous at the VIV ASIA exhibition in Bangkok in March 2017 and during any other poultry world meetings around the world.
The 2017 edition of IPPE also marked the 56th year Hubbard has exhibited at the IPPE and a preshow celebration honouring 10 years of loyal service by LLC's CEO Mark Barnes, here on the left, together with Olivier Rochard, CEO Hubbard, on the right.
For more information, please contact: