Newsroom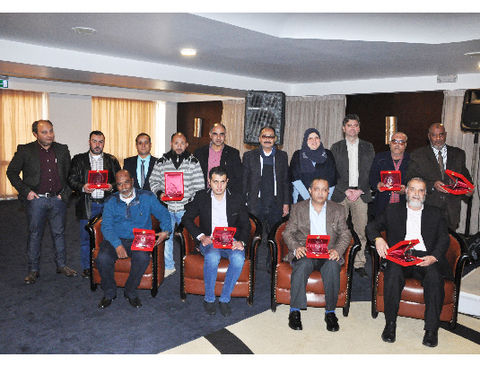 03/12/2017
2017-02
---
Egypt: Cairo Poultry Company - Hubbard Workshop
Close to the pyramids of Giza, Cairo Poultry Company ("C.P.C.") has successfully held its second Hubbard work-shop for broiler breeder customers in order to keep them on the same wave length with all new technical advices.
C.P.C. is one of the greatest corporations in the Middle East operating in the broiler breeder business and soon, will have completed 20 years of a successful story working hand in hand with Hubbard in Egypt.

Dr. Khaled Mustafa, General Manager, and Eng. Ezzat Taha, Marketing Manager of C.P.C., welcomed a big number of distinguished broiler breeder customers from different integrated companies in Egypt.
The work-shop was very interactive and several presentations were given by Eng. Medhat Mahmoud and Dr. Riyadh Refaee of C.P.C. and by the Hubbard team being present: Zvesdan Kiceec and Hammad Hammad. Key aspects of the poultry management have then been discussed covering health status aspects and day-to-day management.
By the end of the workshop, C.P.C. and Hubbard had the honour to reward the customers whose Hubbard flocks achieved outstanding performance. Dakahlia CO., Al-Ahram Co., Mr. Fathi Abdelmonem and C.P.C were the companies who deserved to get a prize for their outstanding performances. While other Egyptian customers were very excited with given presentations and very enthusiastic to be able to reach the same level of performance with their future Hubbard flocks.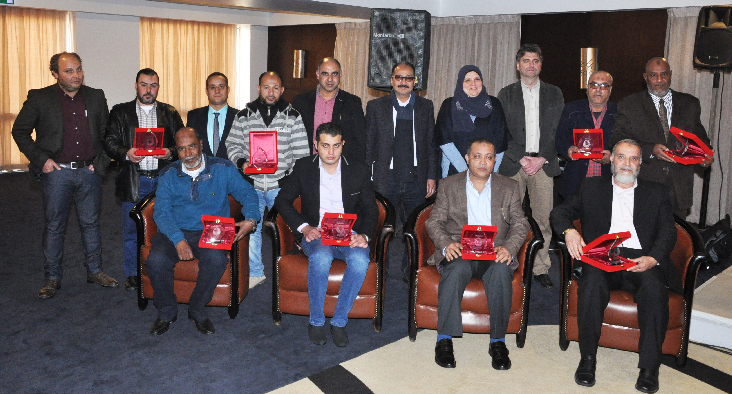 From left to right standing up: Hammad Abdelmotal, Technician Service Hubbard, Eng. Adel Hashim, Farm Manager at Al-Ahram Co., Eng. Medhat Mahmoud, Head of Techncal Service of Hubbard Team at C.P.C., Eng. Osama Waheed Sadat, Project Manager C.P.C., Eng. Ezzat Taha Marketing Manager for G.P sector C.P.C., Dr. Khaled Mustafa, G.M for GP Sector C.P.C, Dr. Nahed, and Dr. Zvezdan, Hubbard, Eng. Alaa Abdelateef Hatchery Manager, Dakahlia Co., and Eng. Saeed Abaas Regwa, Project Manager C.P.C..
From left to right, front row: Eng. Hasan Shabayek, Farm Manager Al-Ahram Co., Dr. Ahmad Fathee Abdelmonem, Eng. Mohamed Barakat PS Delta Project Manager at Dakahlia Co., Eng. Ibrahem Ismaeel PS Project Manager Al-Ahram Co..
For more information, please contact: