Newsroom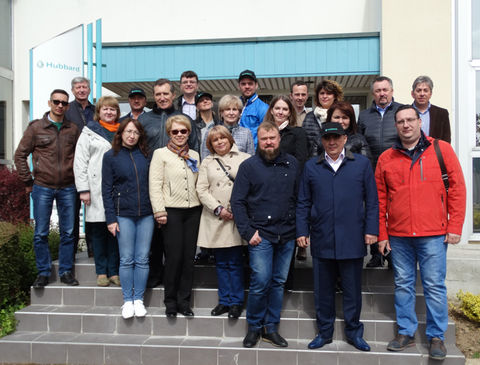 07/01/2017
2017-07
---
Hubbard welcomes a CIS countries delegation on its facilities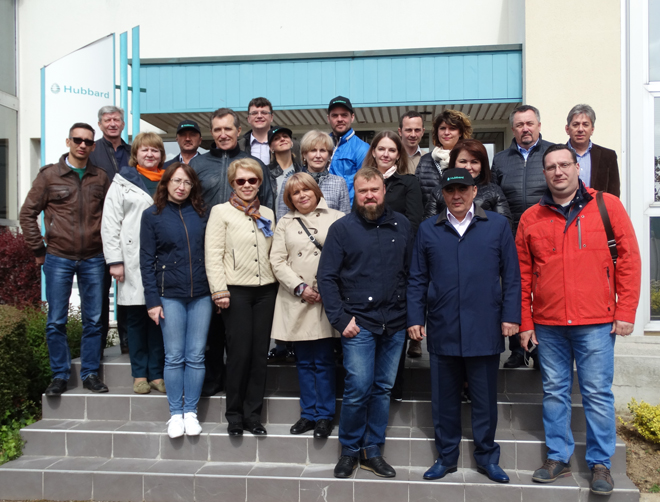 During the second quarter of 2017, Hubbard welcomed a delegation of about 20 poultry farmers from Russia and Kazakhstan to its French facilities.
Take for example, Russia: a major poultry-producing country with more than 4 million tons produced per year, focusing on productivity per square meter (total meat per unit area), conversion ratio and livability. The Hubbard F15 female has and still being an undeniable reference since many years. The visit was therefore organized to introduce the evolution of the product towards an even faster growth, an always unbeatable feed conversion ratio, while maintaining its well-known traits of rusticity, livability, legs and carcasses qualities.
Parallel to the introduction of this new generation of the Hubbard F15 breeders, available on the Russian market from the end of 2017, the introduction of the male Hubbard M22, already available on the local market, aims to increase breast meat yield and total meat production .
Visitors were therefore given the opportunity to exchange views with Hubbard geneticists on recent developments, on innovative techniques and tools introduced over the last decade, and on the current situation of the world poultry market and forthcoming developments. They also had the opportunity to visit the breeding test farms, where the performance of many crosses are assessed, as well as those of broilers. They were all very impressed by the performances observed and the methods used. There is no doubt that these developments fit perfectly within the framework of the Russian market and all are eagerly awaiting the marketing of this new generation.
During the visit the latest generation of Hubbard Flex breeder was also introduced: offering a faster growth, a breast meat yield among the largest in the market, it targets to provide producers with heavy chickens where cut-ups and further processing activities are predominant. This new generation will be available on the local market from the second half of 2018.
Gennady Syedin, Director of BALTISA, the exclusive distributor of Hubbard products in the region, concluded: "We are delighted with this visit and look forward to the future with enthusiasm. The tools and methods observed, the results presented and the evolutions to come will allow us to respond perfectly to our customers' needs and expectations. "
For more information, please contact:
contact.emea@hubbardbreeders.com