Newsroom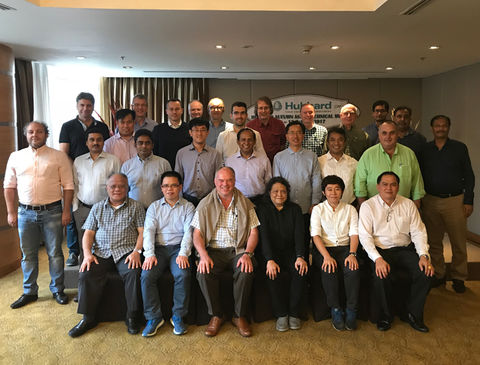 11/30/2017
2017-11
---
Hubbard Asian Regional Meeting in Bangkok
Hubbard Asia held their Autumn Regional Meeting in Bangkok Thailand early October 2017. Participants from around the Region were brought together with their colleagues from Europe to review product performances. They also shared presentations given by some of Hubbard's specialists, looking in to the very latest technologies in incubation, genetics, health control and animal husbandry techniques.
"Hubbard have enjoyed a growing market presence in Asia, one of the world's fastest growing poultry production regions over the last ten years. Numerous success stories from India to China and Japan to Indonesia, reward Hubbard's efforts for placing their customers at the heart of their commitment", commented David Fyfe, Global Business Director Hubbard.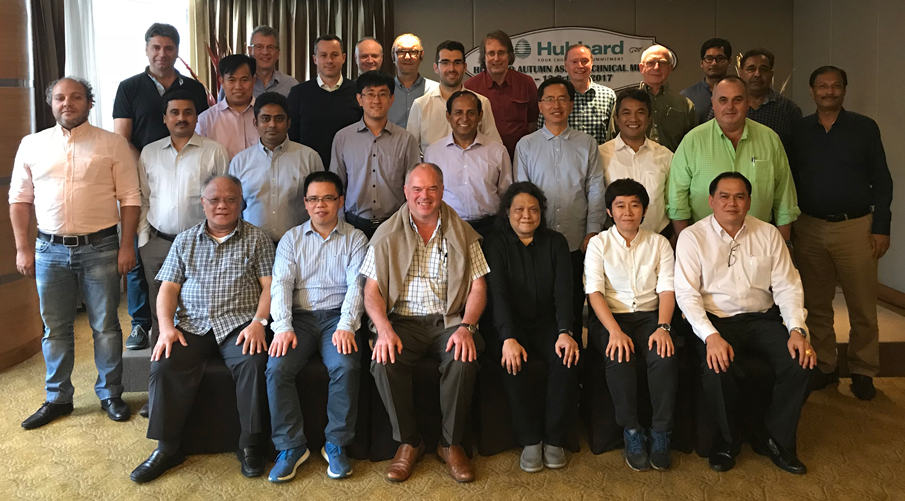 Front row, from left to right: Dr Roberto Santos, Kevin Yuan, David Fyfe, Vipavadee Niyamacom, Thanatporn Yaemkhong and Monthon Khomcharoen.
Standing, second row: Mohamed Hammad Abdelmotal, Dr Subrata Das, Ehsanul Kabir Mosru, Ming dong Zhou, Rafiqul Haque, Frank Ling, Suryo Suryenta, Grant White and Dr Gajanan Padmawar.
Standing, back row: Zvezdan Kiceec, Dante Rivera, Claude Toudic, Bruno Briand, Eric Bonjour, Yann Thoueille, Mathieu Lardière, James Bentley, Tom Grimes, Alastair Lewin, Saadiqul Islam and Naeem Tariq.
For further information, please contact: