HUBBARD Research & Development
Hubbard Research & Development is founded on technological expertise that seeks to encourage market diversity.
Experience
Our experience has proven success in the field of poultry breeding since 1921. The Research & Development teams together with various technical teams have an expert knowledge of poultry that specializes in both conventional and differentiated growth in broilers.
An International Dimension
With two parallel research centres in France and the United States, Hubbard is in a position to respond to a wide range of requests:
The wide range of our genetic pool is a source of innovative growth.
Whether our products are in the development stage or are being marketed, they are subjected to evaluation at every stage, be it on breeder, broiler or processing level. They are also compared to current global market offerings.
Genetic improvements in Pure Lines as well as final products are evaluated under various environmental conditions to ensure our competitive solutions for different circumstances.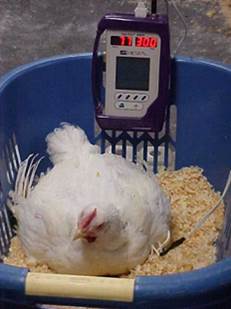 Technological Expertise
Every animal grown in our R&D farms is able to show its best possible genetic potential for all technical and economic criteria such as growth, feed conversion ratio, meat-yields, liveability, reproduction, skeletal strength, welfare traits and quality of product.
The evaluation of Pure Lines under different environmental conditions allows our geneticists to further improve the robustness of our products.
Technologies, through the implementation of new criteria or by increasing the accuracy of current ones, allow for improved genetic progress in yields, behaviour, feed efficiency, robustness and liveability.
Progress in genomics also brings new tools to our geneticists.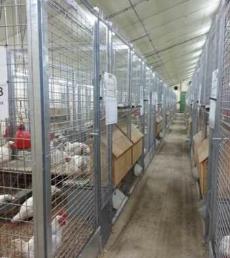 R & D in Fine Tune with the Markets
In Hubbard, the Research & Development efforts are guided by our deep knowledge of markets and are based on the analytical results provided by our different clients. The very definition of the genetic orientations is reliant on an international network of breeder and broiler test farms across Europe, U.S.A., Brazil and Asia amongst others, as well as a detailed knowledge of our products in different environments.