Animal Weffare

Commitment to animal welfare
Hubbard is committed to the welfare and proper handling of all the birds which we care for directly, and those which we produce and sell to the broiler breeder industry worldwide. We focus on husbandry practices that will result in enhancing animal well-being and health. All Hubbard Team members, as well as our contract growers, have a binding responsibility to respect and treat of the birds we work with every day in a proper humane manner.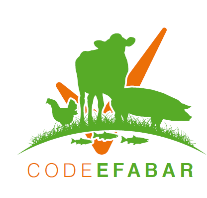 Hubbard is "CODE EFABAR" certified
"CODE EFABAR" is a "code for Good Practice of Farm Animal Breeding and Reproduction" and addresses the issues of food safety and public health, product quality, genetic diversity, efficiency, environmental impact, animal health, animal wel­fare, and breeding and reproduction technologies.
This certification, implemented by our Global Quality department, confirms our commitment to sustainable animal breeding.