Hubbard Press Release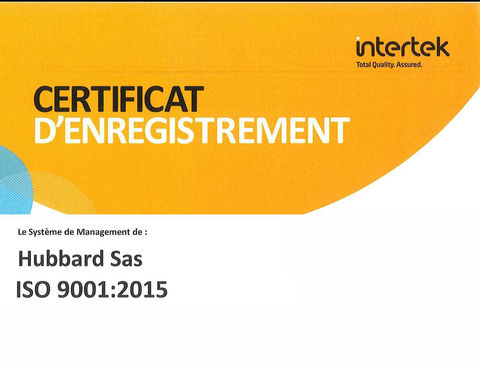 03/09/2018
2018-03
---
Hubbard SAS renews ISO 9001 with the 2015 version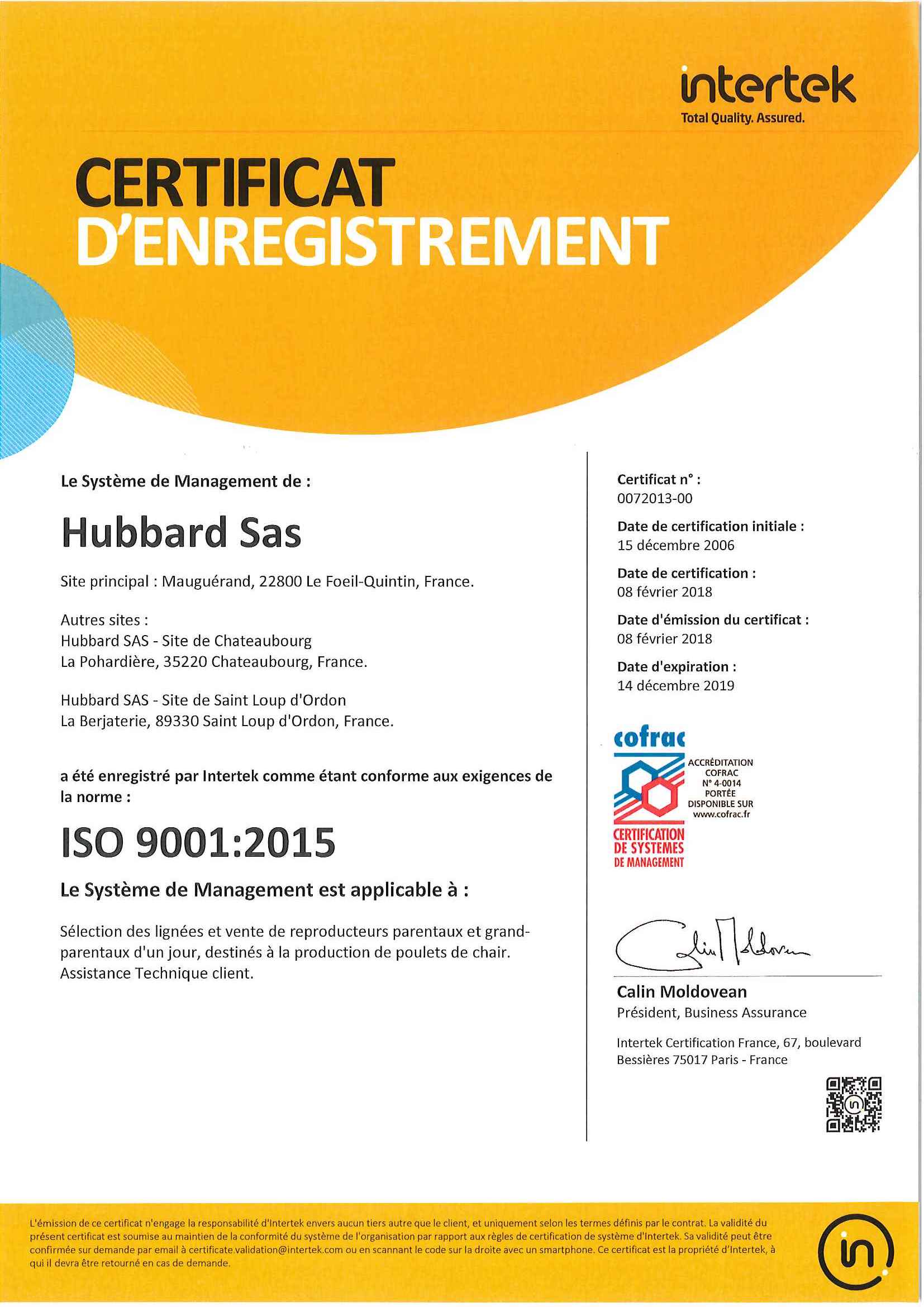 The ISO 9001 standards continuously evolve, and this the same for the quality systems with the versions 1988, 1994, 2000, 2008 and now 2015.
Since the integration of the ISO standards into the operation of the Hubbard company, without any specific customer requirement or external imperative, quality management systems have always been placed at the heart of the organisation.
The beginning of this year marks a new success for Hubbard SAS, as the transition of Hubbard to the 2015 version of the ISO 9001 certification has been validated with full success (zero non-compliance).
Philippe Keramprant, Hubbard Quality Manager Hubbard is delighted: "This certification confirms the efficiency with which continuous improvement is managed and placed at the heart of our organization. With an "exemplary" operational control, a set of "mature" chapters, we have demonstrated our strong involvement in the management of our quality."
And last point but not the least: this year, Hubbard SAS decided to include the technical support to their customers as a key element into its Quality Assurance scheme. Hubbard always places the success of its customers at the heart of its commitments.
ISO 9001-2015 certification scope: selection of primary breeding stock and sales of one-day-old grandparent and parent stock chicks for the production of high quality broilers. Technical support to customers.
For further information, please contact: